Fann Farr: 

We went there for my Birthday. I had a Volcano bloody Mary. What a treat. Their wings are yummy. Its well worth the trip to Yarnell Az to eat their food or indulge in their adult beverages. Highly recommend all of it.
Shaun Pfaff: 

Everything is great … had "the beef" sandwich tonight and it was off the charts as usual … thank you Chris , you continue to out do yourself !
Mary Skalkoyannis: 

Good food, beautiful setting outside to eat, enjoy a cold beer!
Colin McCawley: 

great people, great food, great bar will definitely go here again!
Leslie Baldwin: 

Wing selection on hit…try the Sweet Mango wings with a little of the Smoking Hot wing sauce added…Chef Chris' basil crust is flavorful and enhances the slightly tangy taste of Gilligan's in-house marinara pizza sauce (pesto available on request)…great selection of spirits and craft beers on tap…5 cheese mac if your in the mood for some comfort food…Lavona, Mike & Sarah provide the service behind the bar…they have a Gyro on menu as well as some tasty "Kickin' Corn Coblets"…amazing two tier patio deck…definitely worth a stop for any motorcycle or car club travelling through Yarnell
Lori Lamprecht: 

So much fun in the cozy place! Great service, beer, sandwiches and wings!
Kimberlee Valentine Kelso: 

super cute out door restaurant. The pizza was great! nice crispy thin crust…delicious!
Rose Swan: We are visiting the area and a group of us wanted to go out for pizza. The quality of pizza was great, especially for such a rural area. It was a pleasant surprise. The outdoor patio is really cute and there were plenty of heaters so nobody was cold on a November weekend. We will definitely visit again.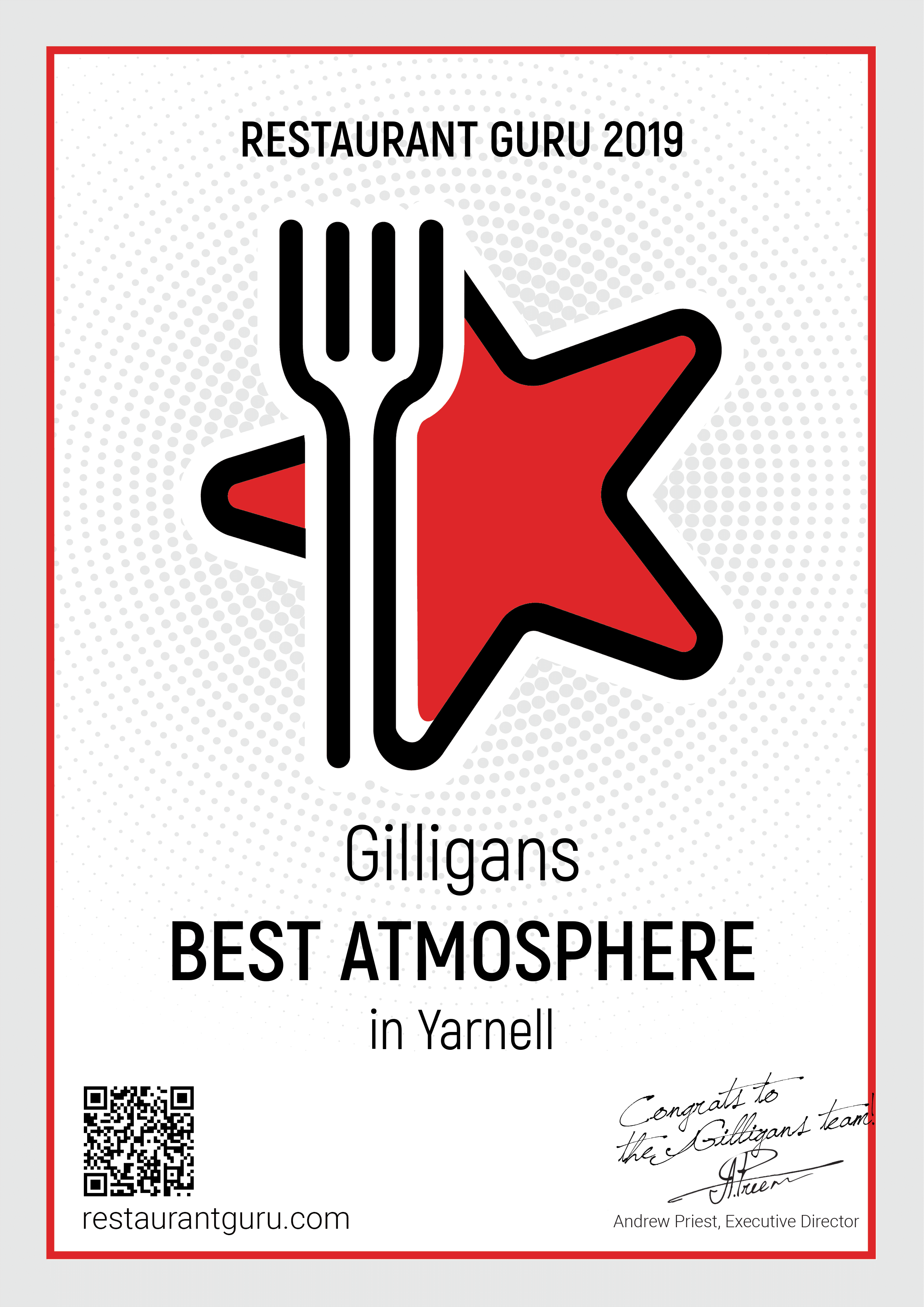 SEE ALL OF OUR REVIEWS ON GOOGLE